The newsletter for Author Claudette Melanson
| | |
| --- | --- |
| For two more days you can download Rising Tide: Dark Innocence for FREE! Make sure you grab your copy by midnight PST Monday, Oct 6th!! This will be the ONLY time Rising Tide is offered free! | The sequel to Rising Tide is finally available for Pre-Order! Get your request for Undertow: Death's Twilight in now! |
Don't forget to enter the Rafflecopter draw for the $100 Amazon card! A random winner will be drawn by Rafflecopter on October 17 at 7:00 PM EST. The drawing is FREE to enter. Please share with your friends!

Congrats to last month's winner Enrique H!
A Note from Claudette
I hope everyone is doing well! I want to thank you all for the overwhelming show of support for my writing and the promotions so far. On Friday and Saturday there were over 5,000 downloads of Rising Tide and orders for Undertow have increased

exponentially. The big Amazon giveaways have also had a huge response and this is all because of all of YOU! I thank you from the bottom of my heart! If you want to help further, I am always so grateful for anyone who shares this email or your excitement over the books with friends. I always include share options at the bottom so it's easy to spread the word. And as always book reviews are the life blood of an author. I read every one and get so excited to hear my readers' thoughts. So if you've posted one, THANK YOU!! If you haven't yet, I can't wait to hear from you :)



Things in the Melanson house have been a bit strained with a few allergic reactions in my hubby the doctors are still trying to figure out. And Undertow was a bit of a challenge when I reached the end, but all is beginning to smooth out as it always does. We got to attend Bunfest in Toronto with all four bunny babies. I posted some pictures from the event on the site. Click on Butters to see them:

This Thursday we will be traveling down to Virginia to see my sister and her family. I can't wait for a little R&R and spending time with my nieces Maggie, Sadie & Sophie. We'll even get to eat Canadian Thanksgiving with them, since that is the weekend we celebrate it. Ron and I will celebrate our Third Wedding Anniversary on the drive back...which will mean stopping for a nice dinner with son, Jacob, in tow. He will be staying the weekend in Canada so that we can all go to the Halloween Haunt at Canada's Wonderland together. I'm so excited! What a great way to spend my favorite month of the year and favorite holiday--Halloween!

I wish you all safe travels, good health and much happiness! Take care and look for my newsletter which will announce a couple of very special Spooktacular Halloween events!

XOXO

Claudette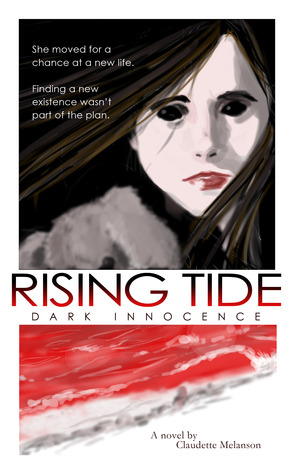 Released February 18 2014

Enter to win